This is the Privacy Policy for the Nephex Flight App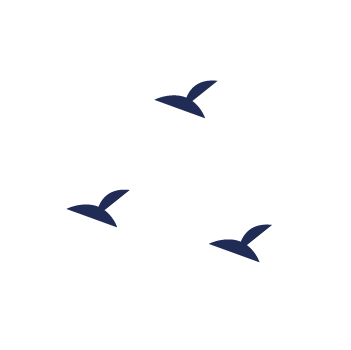 This policy describes the information that we process to enable you to use the Nephex Flight App offered by Nephos Solutions Limited ("We").
What information do we collect?
To be able to provide you with Nephex Flight App, we must process information about you. The type of information that we collect will depend on how you use the application. This includes, but does not limit to:
We collect and process the information that you provided when you registered your account with nephexflight.co.uk. This information will consist of your full name and email address, student names, membership numbers for your students. We do not collect any data from the camera, microphone, or any files on your device.
We collect the minimum information from your device to allow particular features of the app to function. These are but not limited to:
Device Language
Network connection
How do we use this information?
We use the information that you have provided to support you and as described below:
We use the information that you have provided to be able to respond to you when you contact us through the Nephex Flight Application for support.
We use the information that you have provided to enable you to use the Nephex Flight Application and update the flight logs of your students.
How is this information shared?
We do not share any of your information that you have provided
If the ownership or control of all or part of our product or their assets changes, we may transfer your information to the new owner.
Sharing with third-party partners
We do not share any of your information with third party partners.
What is our legal basis for processing data?
We have a contractual obligation to process the data you have provided to allow you access to our product which is necessary to fulfil our terms of services/terms of use.
How can you exercise your rights under GDPR?
Under GDPR, you have the following rights:
This privacy notice provides the information you are entitled to receive:
Please contact us if you would like confirmation that your data is being processed and access to your personal data.
There is no charge for us providing you with this data and it will be provided within a month of the request (unless the request is unfounded or excessive).
Please inform us of any data which you would like rectified and we will usually respond within a month of the request. We will pass on the changes to any third parties who need to change their records and let you know this has been done.
You may exercise your right to have your personal data erased in a number of circumstances (e.g. if the data is no longer necessary in relation to the purpose for which it was created, or you withdraw your consent). Where possible we will comply with all such requests, though some details are part of the Nephos Solutions permanent which cannot reasonably be deleted.
You can tell us that we can keep your data but must stop processing it, including preventing future mailings and communications. If possible, we will inform any third parties to whom your data has been disclosed of your requirement.
Your data is across manual records and a bespoke Access database. We will do our best to provide information in a portable format, but it is unlikely that we can create systems to do so.
If we can, we will stop processing your data if you object to processing based on legitimate interests or the performance of a task in the public interest/exercise of official authority (including profiling). We will stop processing your data for direct marketing if you tell us to. We will stop processing your data if you object to processing for purposes of research and statistics.
Not to be subject to automated decision-making including profiling
We do not use any automated decision-making.
You have the right to lodge a complaint with the Information Commissioner's Office at https://ico.org.uk/concerns
Data retention, account deactivation, and deletion
We store data until it is no longer necessary to provide our services & products, or until your account is deleted – whichever comes first. This is done on a case-by-case basis that is dependent on things such as the nature of the data, why it is collected and processed, the relevant legal or operational retentions needed.
The controller for your personal data and our Data Protection Officer is the Information Security Manager of Nephos Solutions who can be contacted via
sb@nephos-solutions.co.uk
or
Suite 2B, 2nd Floor White Rose House, Otley Road, Headingley, LS6 2AD
. Our Data Protection Officer is responsible for monitoring compliance with relevant legislation in relation to the protection of personal data. Please contact us at
sb@nephos-solutions.co.uk
if you have any concerns or questions about the above information or you wish to ask us not to process your personal data for particular purposes or to erase your data. Where you have specific requests relating to how we manage your data, we will endeavour to resolve these, but please note that there may be circumstances where we cannot comply with specific requests. We will publish on our company notice board regarding any changes we make to this data protection statement and notify you by other communication channels where appropriate. If you have any concerns about your personal data held by Nephos Solutions you will need to contact by emailing
sb@nephos-solutions.co.uk
.
Nephex Flight is specialised Flight Training Software designed to help Flight Schools, Instructors and Students, manage their flight training easily whilst improving the experience for instructors and students.
© 2019 Nephex Flight School. All Rights Reserved.
Sign up to stay connected